Modular stage systems: what are they?
Modular staging systems refer to deconstructed, portable event stage infrastructure, which is designed to be quickly and easily constructed into a complete platform onsite. They are versatile and can be customized to suit the specific needs of the event or performance. They can be arranged in different shapes and sizes through the use of interchangeable components, such as stage decks, risers, and handrails. This allows for easy customization and adaptability for different events and venues.
Modular systems are provided as individual components, rather than a pre-assembled structure or a structure which has to be entirely built onsite – this offers greater convenience in terms of delivery and construction than traditional stage building methods.
However, modular stage systems still offer the same quality as traditional staging systems – they are weight bearing, stable platforms which catch the eye of all audience types.
Why use a modular staging system?
Modular staging systems are oftentimes preferred over traditional construction methods because of their many benefits. Modular staging systems offer:
Easy transportation and storage
Modular sections are easier to transport and store than platforms which need to be completely built onsite or are transported as partially complete structures. This also decreases the environmental impact created by transportation vehicles.
Quick set up and deconstruction
Modular systems are built for a speedy construction and deconstruction, perfect for events adhering to tight project timescales.
The strength and quality of modular structures does not differ from traditional staging, with modular structures offering appropriate strength for their applications, whether used for catwalks or car shows.
Compared to traditional timber structures, lightweight modular aluminium structures are easy to handle, meaning they can be handled with a decreased labour force, so that fewer hands are required on site.
Modular staging systems are completely customisable units, and can be made to the necessary dimensions, however big.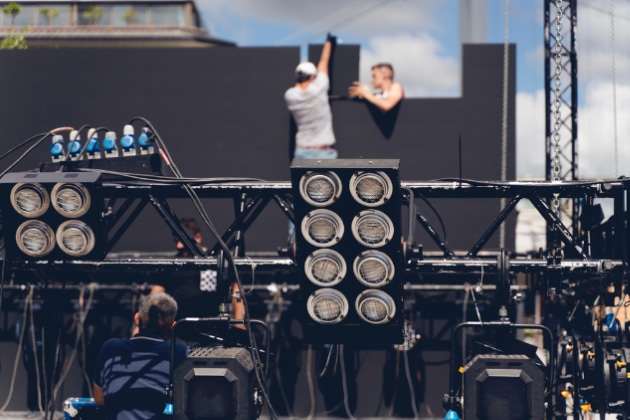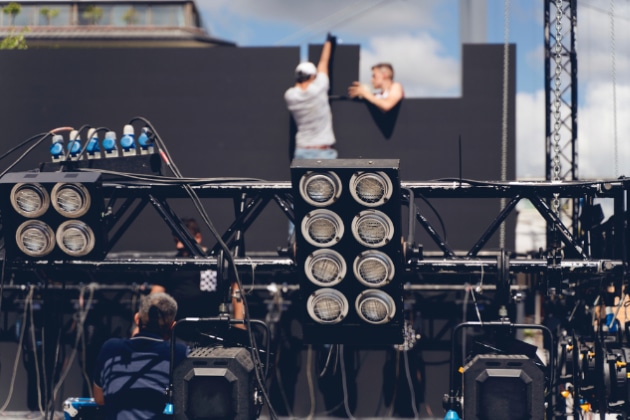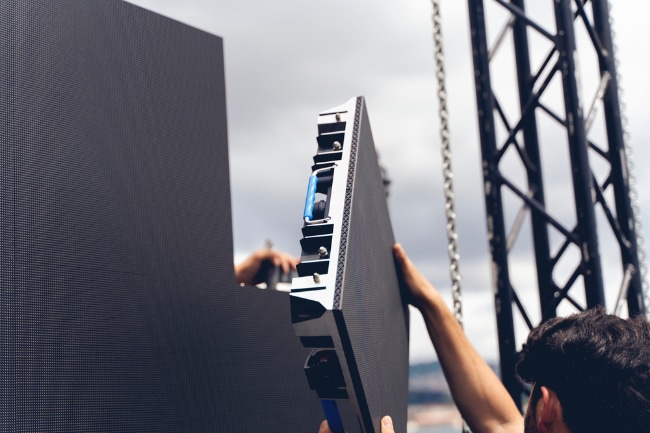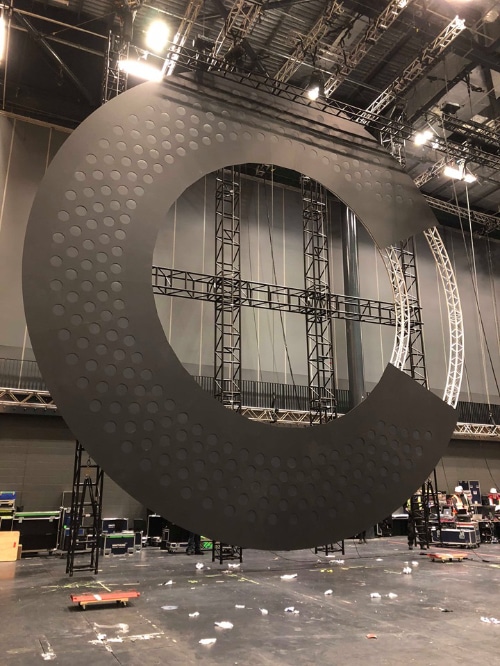 What are modular staging systems used for?
Modular stages can be used for a variety of applications where a raised platform is required. Some of these applications include:
Corporate events are events sponsored by a company; they may require modular stages for a professional platform to host conferences, award evenings, or team building activities.
Trade shows provide an environment for networking and to promote new or existing products. Trade shows staging should complement the product on display, whilst attracting the eye of both potential investors and consumers.
Sports events can be held for the hosting of a live competition or for the events which occur prior to and following a competition. Sports events may require staging for presentations and winner's podiums, amongst other things. Dynamic staging can be created with modular units to ensure staging is suitable for the event.
Conferences allow groups of people to discuss matters of interest. Conference staging should provide a platform which is conducive to clear audio and unobstructed lines of sight for successful and productive presentations.
Seminars are held for academic discussions, and may require staging in order to structure and drive the conversation. Seminar staging should highlight the key speakers for the audience, so that the seminar can be participated in by all.
Overall, modular staging systems are an innovative solution for creating stunning and safe stage platforms for all kinds of events, from concerts and performances to conferences and exhibitions. They offer versatility, convenience, and quality in a single package.
Your event can be anything from an exhibition, a company's annual event, a seminar, or a sporting event, using modular pieces to design and build your event stage can help you save money while also accelerating and simplifying the process. With years of manufacturing event backdrops and stages experience, IMA can offer guidance and support for all of your projects.
Find out more about us on social media